Christopher Lee Gordon
C.E.O. and Creative Director.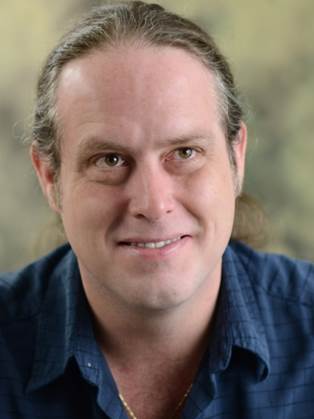 ---
As Creative Director, President /CEO of Myth Peddlers Media, Mr. Gordon believes in enriching society by creating positive attitudes through changing one thought, in one mind, in one person, at one time.  At all times.
Significant achievements include:
• 20+ years entertainment industry experience.
• Best Actor: North Peace Regional Festival of the Arts.
• 8 seasons with Stage North Theatre Company (Fort St. John, B.C.). Youngest ever member of the Board of Directors in his final season.
Discovering a love for entertaining at an early age, Mr. Gordon went on to study Acting at the Vancouver Film School before continuing on to found both the "Great North Players" (Fort Smith, N.W.T.) and "Bridge to Broadway" (Fort St. John, B.C.) theatre groups.
During a stint as Co-Host and Technical Producer of the broadcast radio show "Moving Images"  (CKCU FM Ottawa), Mr. Gordon found a natural talent in Producing/Directing and the merging of creative needs with attention to detail on bringing a production in on time, and in budget.
Mr. Gordon believes that entertainment is often seen as the perfect vehicle for dissonance but it is often forgotten that it is also the perfect vehicle for any sort of vocalization. Let's not forget that in our age of information: education, and thereby information, is power. Most entertainment Producers think that education is taboo and will kill a production's value in the market, but if we instead place education intelligently into our entertainment we can achieve both profit and manage to improve the world even if only a little bit at a time.
As both a Creative Director and as a Content Provider, Mr. Gordon always casts his eyes to both sides of the production at each step. This keeps Mr. Gordon perpetually mindful of a balance between the needs of production value versus the needs of artistic creation. 
Educated via experience, the Vancouver Film School and the Hollywood Film Institute, Mr. Gordon maintains a self-directed educational regimen which includes current technological innovation.
Mr. Gordon strives to bring social responsibility and cultural understanding to the forefront of our daily thinking. To further this cause, he plans to create a not-for-profit which would serve as a training platform for future Producers to actually learn as they create while being arms-length mentored by local, working, professional, Producers.
To engage the community in social affairs, Mr. Gordon is always looking to build cultural stages so that our marginalized local artists can be seen, and therefore recognized.
Community involvement and sustainability are of primary concern to not only Myth Peddlers Media, but to the next generation of entertainment professionals and artists. With a concern to environmental sustainability, Mr. Gordon will not participate in wasteful production habits and builds his budgets and logistic sheets to ensure minimal waste.